Glass Christmas tree ornaments

Experience gained over the years and teamwork of many professionals has resulted in the development of specialized techniques that make our offer so rich and diverse. We offer Christmas tree ornaments in all types known on the market: traditional balls with a diameter of 3 to 15 centimeters, decorations of complicated shapes blown without the use of a mould, molded Christmas tree decorations, spires and many others.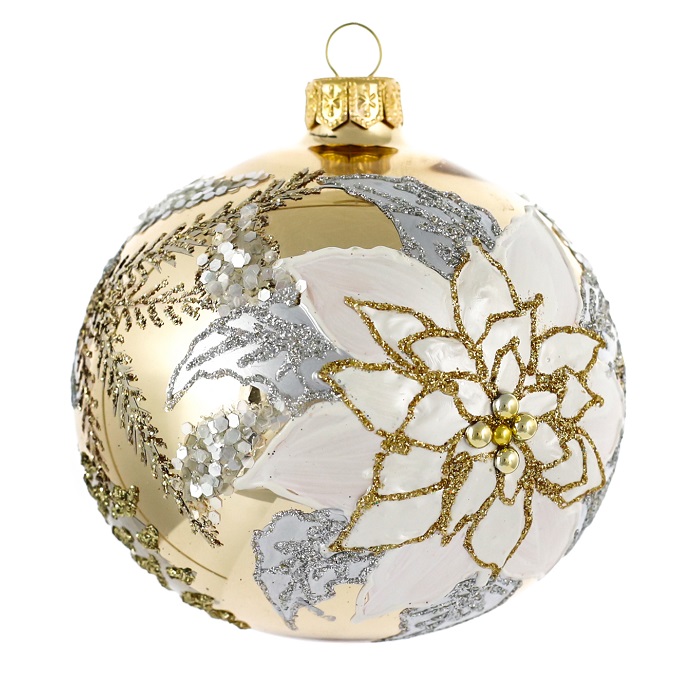 Christmas tree ornaments offer

Our decorations include round Christmas tree ornaments, Faberge egg ornaments, figurine ornaments, heart ornaments, bird ornaments, and commemorative Christmas tree decorations with dedication. All of our ornaments are hand decorated with the utmost care. The decorations are mainly dominated by paints and glitter, with glass pebbles and pearls as additional decoration enhancements.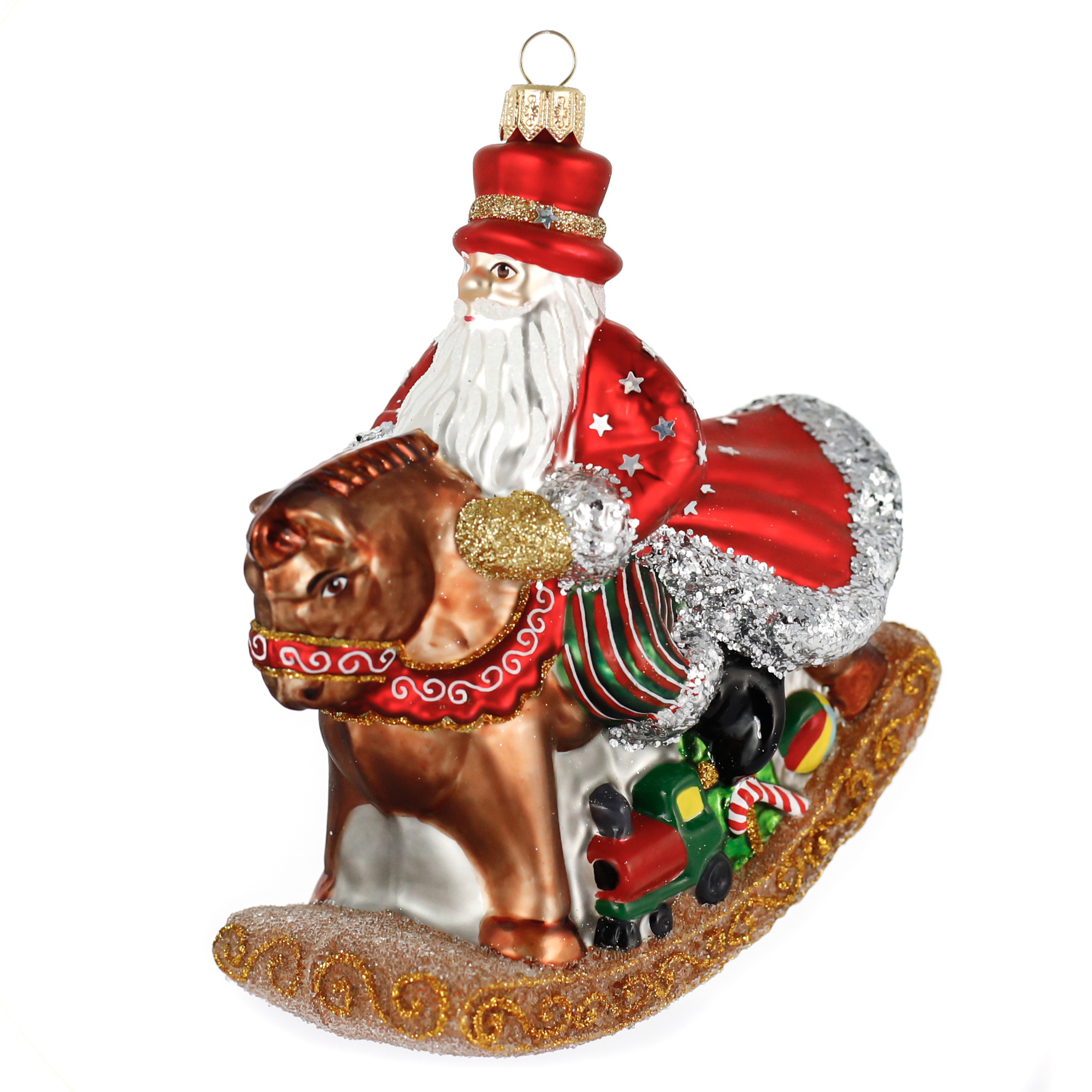 Glass Christmas tree ornaments

Our SZKŁO‑DEKOR ornament factory has been manufacturing glass Christmas tree decorations for nearly seventy years. We pride ourselves on perfect mastery of traditional craftsmanship - all our ornaments are examples of the best Polish handicraft. We also pay great attention to design. We have several thousand different shapes of ornaments and decorations in regular manufacture - from traditional to the most modern, from classic to sophisticated and very original.
Glass Christmas tree ornaments - production process

What makes us different is the traditional way we make our Christmas decorations. Each ornament that is made in our factory in Piotrków Trybunalski, owes its form and appearance to the work of experienced and specialized professionals. How exactly do we make our Christmas tree ornaments, decorations and spires?
The first step is to blow the planned shape. The glass tubes are heated over special burners until the glass becomes moldable. Then the blower shapes the ornament.
In the next step, we silver the inner walls of the decoration with silver nitrate.
Next, we give the ornaments a colorful background. This is done in a special paint shop, where we cover Christmas tree decorations with appropriate varnishes and then dry them in a dedicated tunnel.
The next step is to decorate the ornaments with varnishes, paints and glitters, exactly according to the approved designs. This process requires real artistic skills and experience.
When the products are ready, we pack them into cardboard boxes or transparent tubes. So protected ornaments are already prepared for shipment to our customers.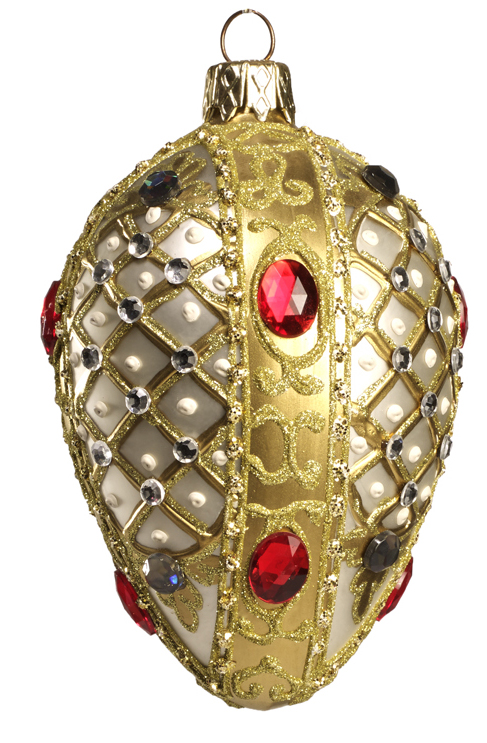 Manufacture of Christmas decorations
SZKŁO‑DEKOR

All of our Christmas decorations are made using traditional methods and exceptional attention to detail and quality. They are hand-decorated, so that each of our ornaments has its own individual feature. In these days, when customers are looking for an alternative to large-scale industrial and mass production, it is of great importance.
The variety and richness of our offerings allows customers who work with us to compose their own diverse collections and lines. The predominant style of decorations is that of a traditional Christmas - red and green dominate, with classically Christmas motifs such as Santa, snowmen, Christmas trees, stars, and poinsettias. Classic collections also include all ornaments made in gold or silver. These main color lines are complemented by ornaments in fashionable seasonal colors, such as turquoise, navy blue, and purple.
We also manufacture on the basis of customer designs, according to the indicated coloring and style. You are welcome!
Polish Christmas tree ornaments hand-made and hand painted

Polish glass Christmas tree ornaments is an internationally recognized brand. We are the most numerous group manufacturing Christmas decorations in Europe. This is particularly evident at the most important trade fair which is the annual Christmasworld in Frankfurt am Main. Glass ornaments presented at this fair are mainly Polish - known for their quality and diversity of design. We have been participating in Christmasworld as an exhibitor for years. We are proud that also our decorations from SZKŁO‑DEKOR find such a wide clientele all over the world.