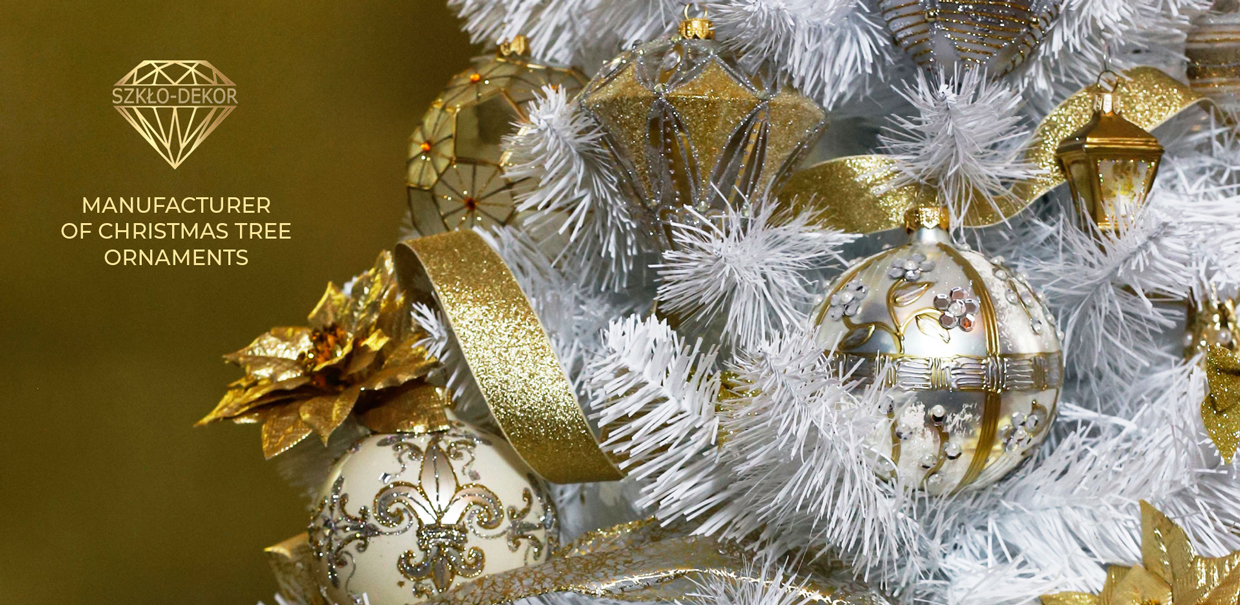 SZKŁO-DEKOR
Manufacturer of glass Christmas tree ornaments

Glass Christmas tree ornaments manufactured by SZKŁO‑DEKOR from Piotrków Trybunalski have been known on the market for 70 years. Already in 1950's we could boast of significant export to the markets of Western Europe and the United States as well as the great popularity of our ornaments in Poland. Over these years we have managed to build a strong brand known for its excellent quality and unique design.
Our Christmas ornaments are the result of great passion, long tradition and experience gained over the years. All Christmas tree ornaments we offer to you are entirely hand-made and hand-decorated. We are proud to offer our customers a product of the highest quality - unique and with its own history.
---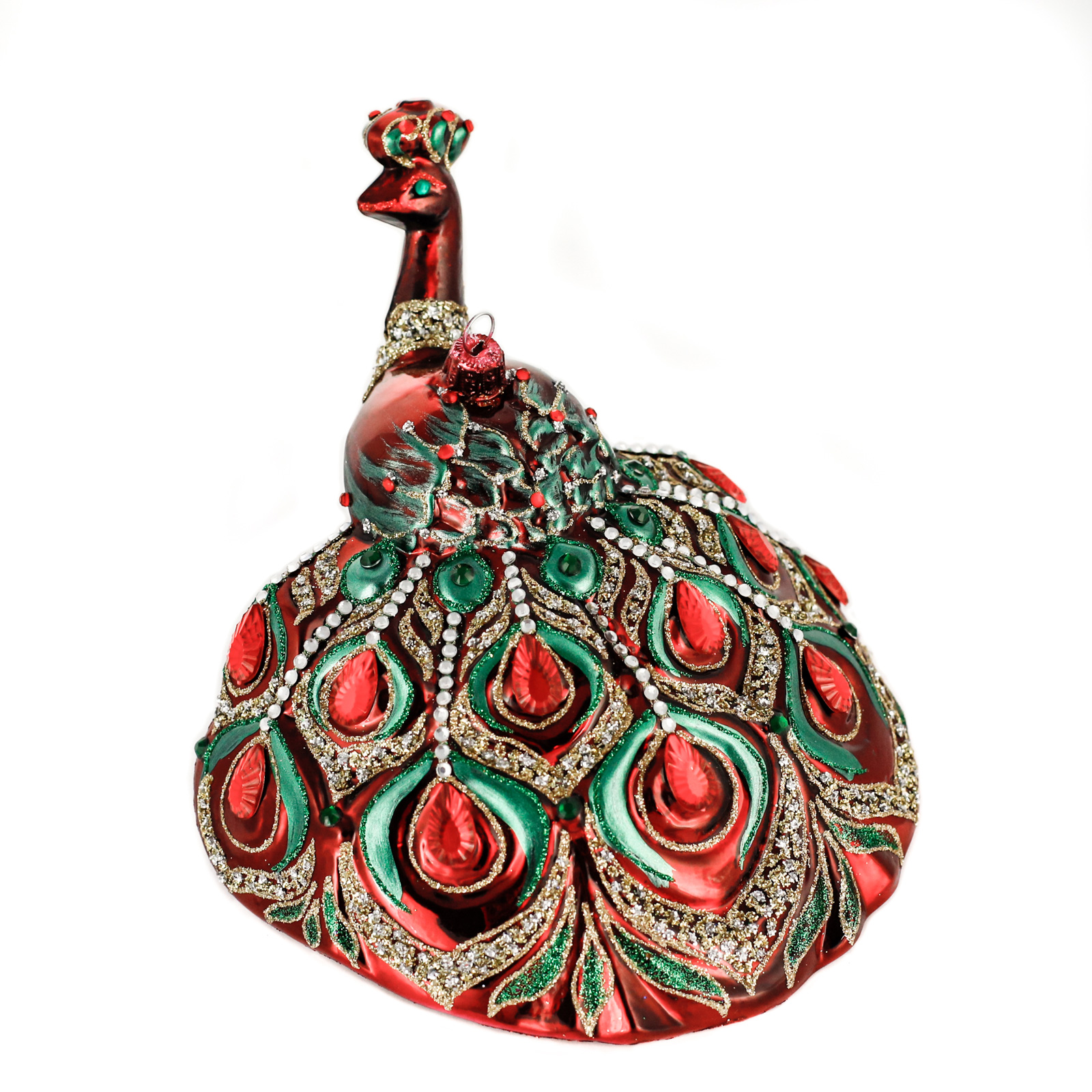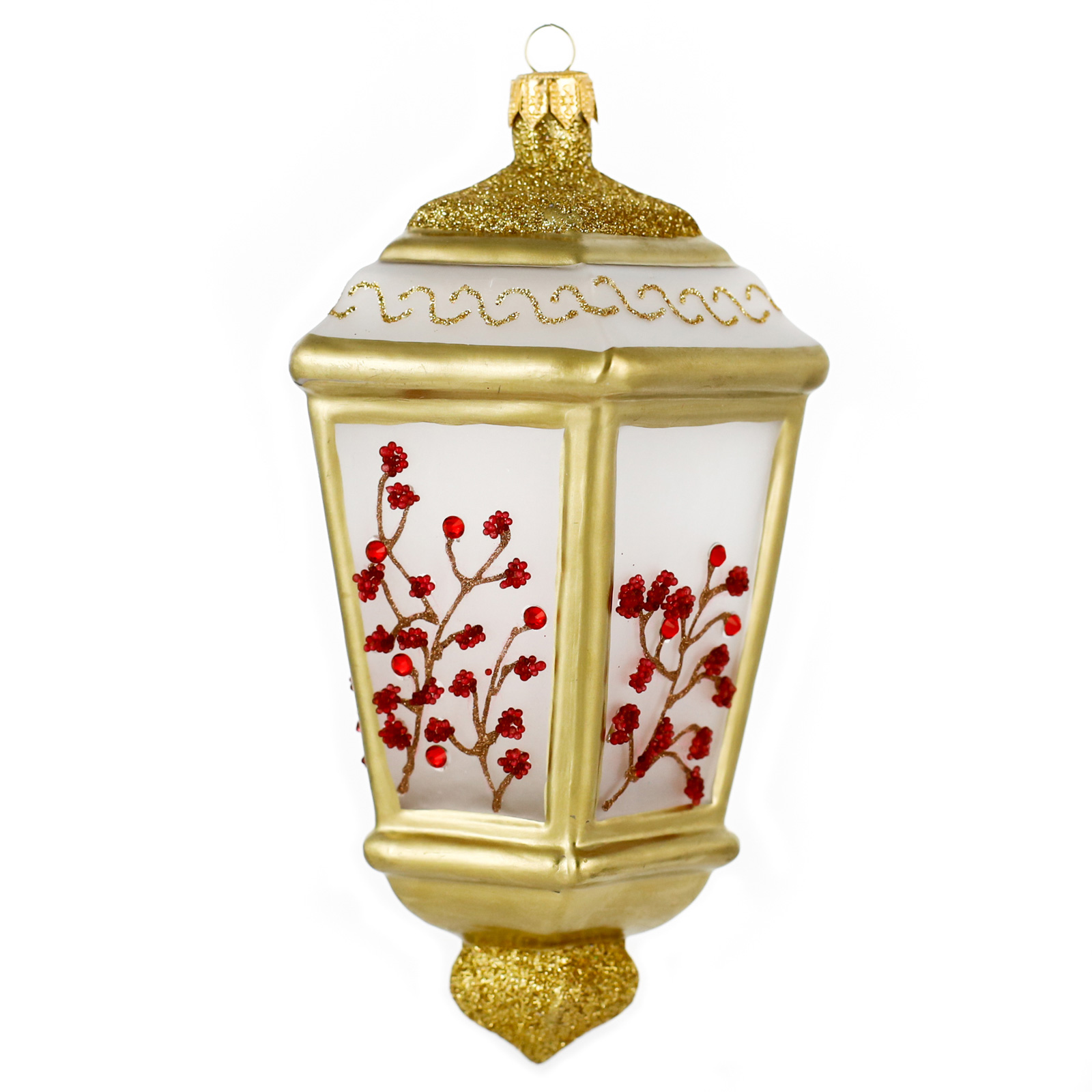 Glass Christmas ornaments - Manufacturer of Christmas tree ornaments in the centre of Poland

Our factory of SZKŁO‑DEKOR glass Christmas tree ornaments is located in Piotrków Trybunalski, a city at the junction of important communication lines. Due to this you can easily get to us from any part of Poland. We are very close to Łódź, Kielce or Warsaw.
Our permanent staff consists of about fifty highly qualified employees, employed at all stages of the production of Christmas tree ornaments - from blowing out the shape, through silvering and painting the background, to manual application of decorations. We work all year round: first we produce the Christmas ornaments for export and since the autumn we focus on the domestic market.
Wholesale customers are welcome to visit our showroom.
Retail customers are welcome to visit our factory shop.
All in our registered office in Piotrków Trybunalski.
Christmas tree ornaments
Custom production and wholesaler of glass decoration

---
The current offer of SZKŁO‑DEKOR includes over twenty thousand patterns of glass Christmas ornaments. Each year, our design team prepares new products which we present at the annual Christmasworld Trade Fair in Frankfurt.
Our offer includes: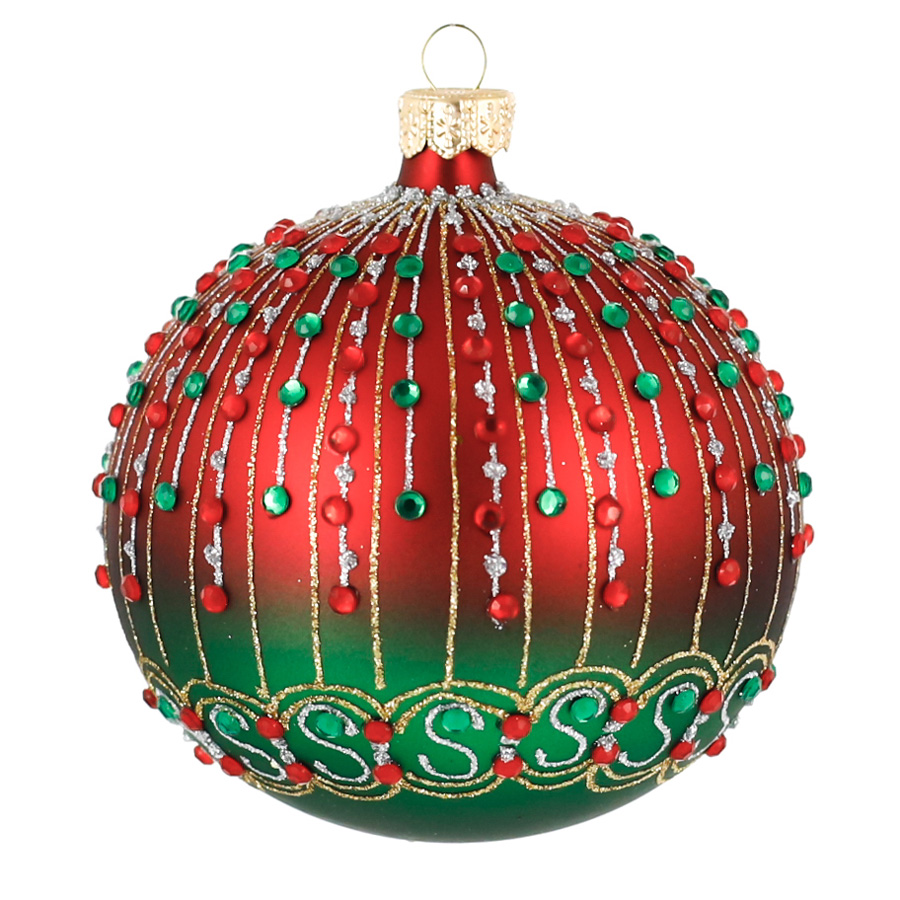 Christmas
ornaments
Christmas tree ornaments, egg-shaped ornaments, figurine ornaments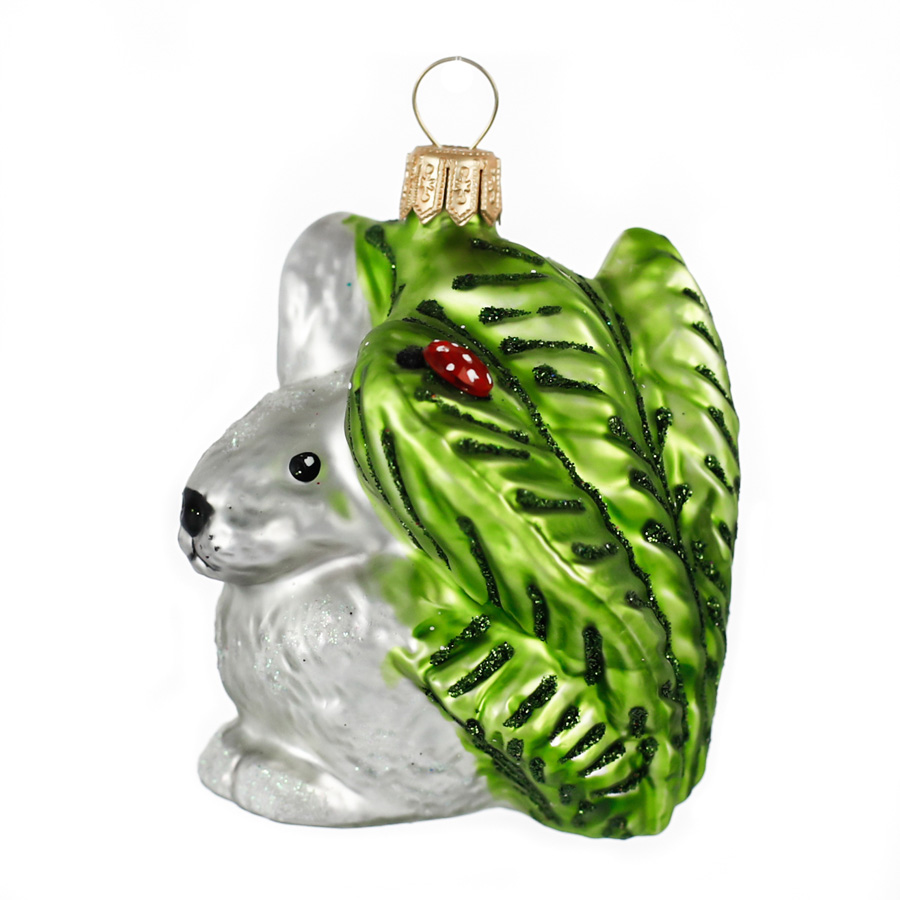 Easter
ornaments
mainly glass eggs, but also ornaments-moulds with spring themes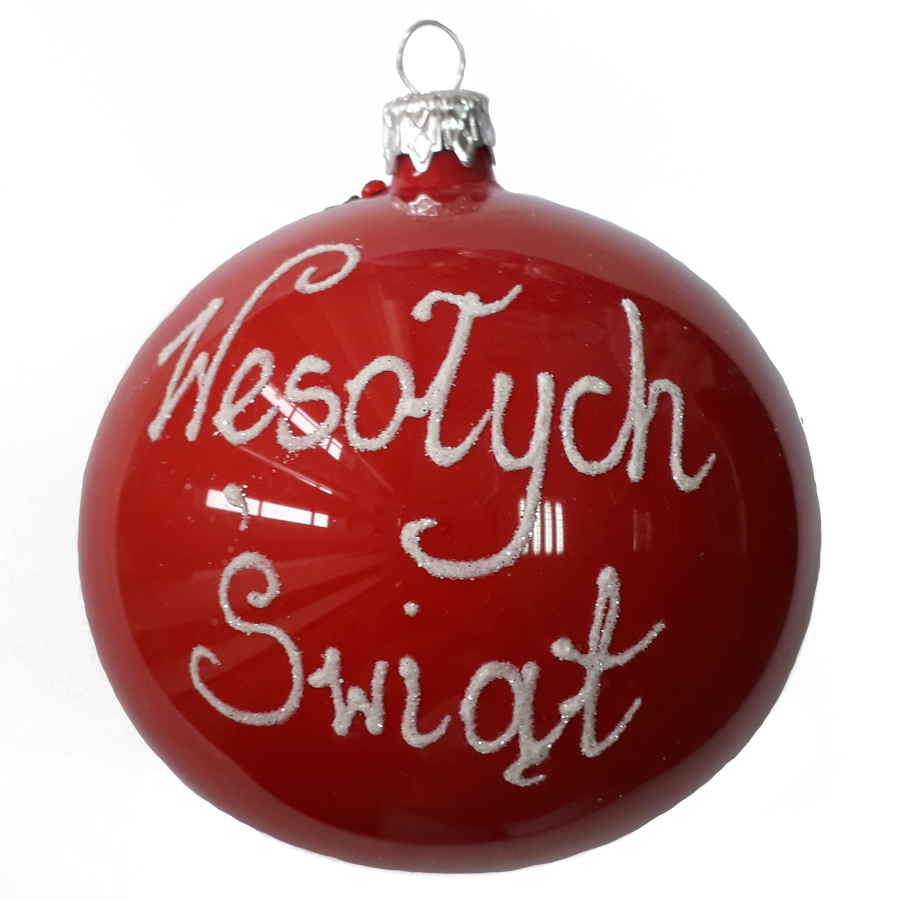 Ornaments
with dedication
personalized ornaments with dedication ordered by the customer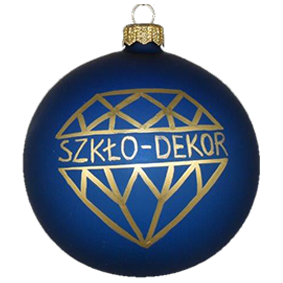 Ornaments
with logo
commercial Christmas ornaments for institutions and companies.
Factory tour

This in turn provides an opportunity to get to know the entire production process of Christmas tree ornaments up close as well as to make your own ornaments in specialist workshops conducted in our decorating workroom.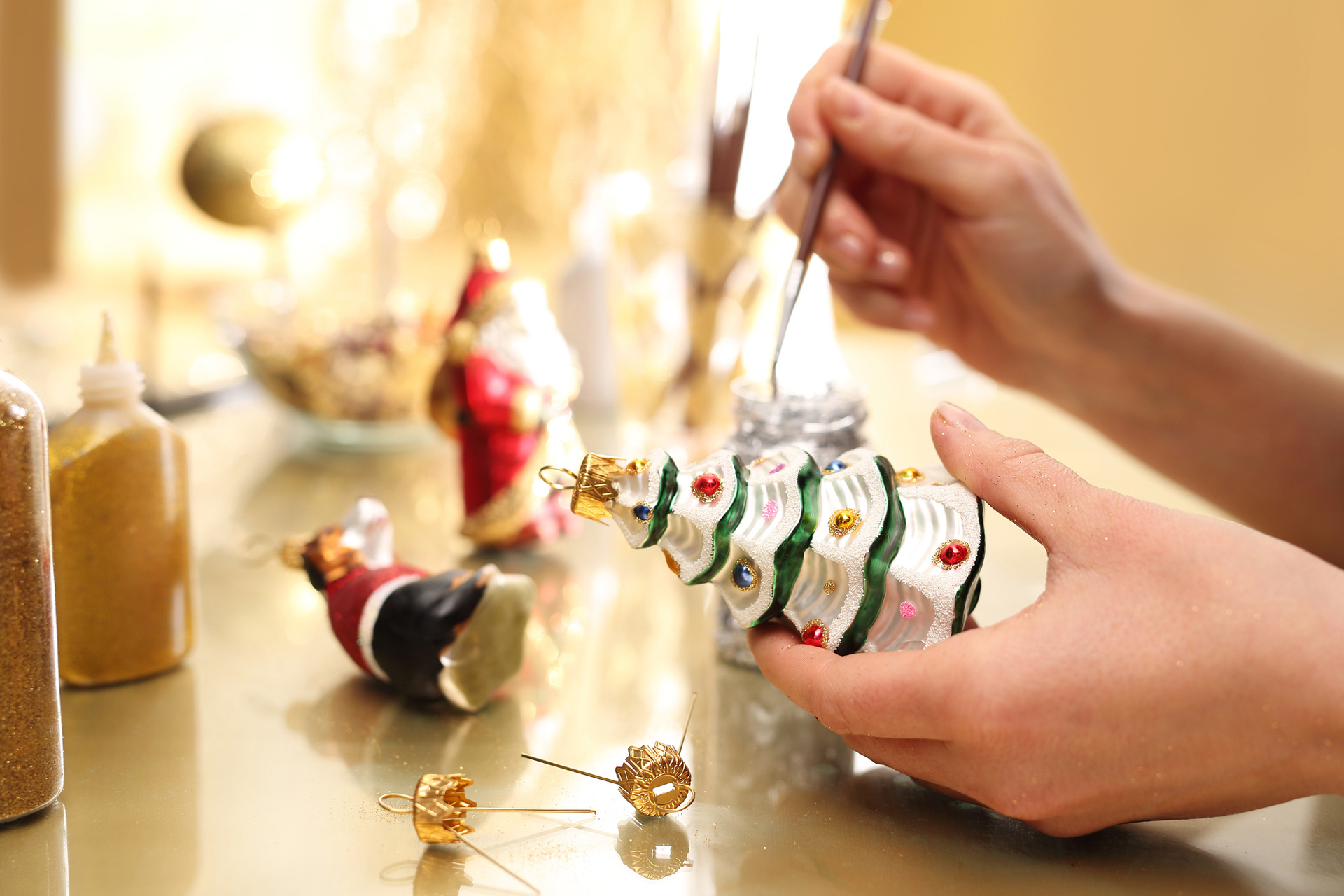 How our Christmas ornaments are made

---
SZKŁO‑DEKOR, as the manufacturer of Christmas tree ornaments, is characterized by the fact that all models of its products are made from glass using a traditional manual method:
First, we heat up the glass tubes above the gas burners. The glass becomes soft and susceptible to shaping. An experienced blower can now form the desired shape.
Then we silver the glass Christmas ornaments from the inside with silver nitrate. The Christmas ornaments become shiny and opaque.
The next step is to paint the background. After applying the varnish to the surface, we dry our Christmas tree ornaments in a special tunnel.
The subsequent step is to decorate the Christmas ornament. We use paint, glitter, relief pastes and glass beads for decoration.
The last thing to do with new glass Christmas tree ornaments is to shorten the lashing necks and put on caps.
When everything is ready, we pack the Christmas tree baubles in cardboard boxes or transparent tubes. Marked with labels, they wait for transport to our customers.
---
Shop

We invite everyone to our shop in the registered office of SZKŁO‑DEKOR in Piotrków Trybunalski. You can occasionally buy there both Christmas ornaments from the collections we make for export and special short lines of ornaments designed especially for this place. Manufacturer prices! We are located just 1,5 hour from Warsaw and 40 minutes from Łódź.