Easter ornaments

We produce unique Easter ornaments made by hand by experienced craftsmen and artists in our factory in Piotrków Trybunalski. These are beautiful glass Easter ornaments decorated with spring motifs. These are also glass Easter eggs or figurine ornaments, such as Easter bunnies. A beautiful and original setting for joyful holidays. You are welcome!
---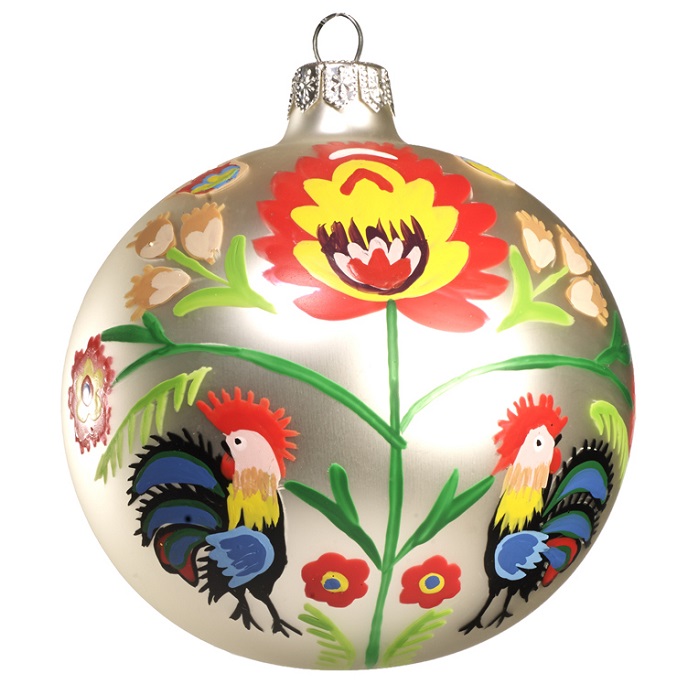 Hand-made Easter ornaments

For almost seventy years we have been specializing in the production of glass ornaments - our main assortment is Christmas tree ornaments. Our offer also includes glass Easter ornaments which we have been exporting for years with great success to the United States and many European countries. These spring Easter ornaments are becoming more and more popular. It turns out that not only flowers or Easter wreaths can prove themselves as Easter table decorations. Our Easter ornaments are also perfect for creating a joyful holiday atmosphere.
The experience gained from the production of Christmas tree ornaments allows us to produce unique ornaments with motifs such as Easter eggs, bunnies and lambs. We are glad that they arouse such great interest also on the Polish market. We invite you to see the offer!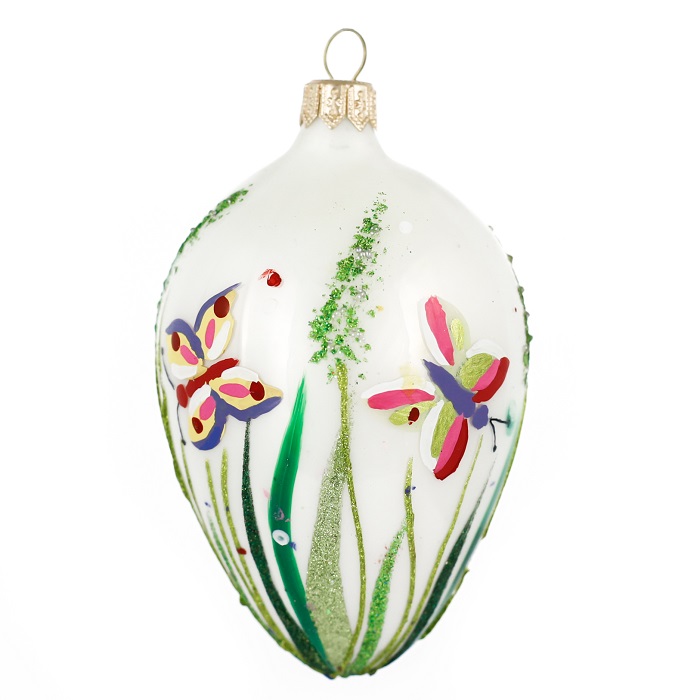 Production of Easter decorations

Every SZKŁO‑DEKOR Easter ornament is made in our factory in Piotrków Trybunalski. The process of producing Easter ornaments requires advanced skills and that is why our staff consists of many specialists, artists and craftsmen who every day produce unique decorations thanks to their skills. How many stages do our Easter glass ornaments have to pass before they decorate Easter tables?
We heat the glass tubes over special burners. This makes the glass susceptible to moulding which allows us to produce the desired shapes from them. Before Easter these are mainly eggs and Easter figurines.
Each ornament is covered with silver nitrate from the inside. Then they need to be painted in spring cheerful colours.
When the Easter ornaments become dry our artists decorate them according to the designed patterns. We apply the glitter and special paints to ornaments. This stage is time consuming and requires real talent!
Then we pack our Easter eggs and figurines into plastic tubes or cardboard boxes so they are safe to transport.
Decorations for Easter – why is it worth buying?

Glass ornaments as Easter decorations? Yes, our beautiful Easter decorations work well in this role! This is emphasised by the experience of many of our customers - department stores and shopping malls which are constantly increasing the share of glass ornaments in the Easter offer.
Non-standard, original decorations distinguish Easter arrangements and give them a completely new quality.
All our Easter ornaments are made by hand by our specialized staff. To create one such ornament, a few experienced craftsmen are needed. This is true artistry and quality.
We invite you to contact us!